CLICK HERE FOR ALL EPRD FORMS & GAME SCHEDULES

And please, check out our Facebook, Twitter and Instagram pages!
Facebook: @Eudoraparksandrec
Twitter: @EudoraParksRec
IG:@eudoraparksandrec

_______________________________




_____________________________________________




_____________________________________________




_____________________________________________



_____________________________________________



_____________________________________________




_____________________________________________



Yoga & Pilates + Chair Yoga




Punch Cards can be purchased from Sacha at class.
Make sure to join the Yoga Pilates with Sacha group on Facebook to stay current on cancellations and announcements.
Sacha can be reached with any questions at sngfit@gmail.com

_____________________________________________________________
Spring Activity Guide
The latest activities from EPRD can be downloaded
HERE
Spring happenings include youth soccer, theatre, disc golf, 5Ks, fitness classes and more!
__________________________________________________
Proud to be a sponsored community of Dick's Sporting Goods!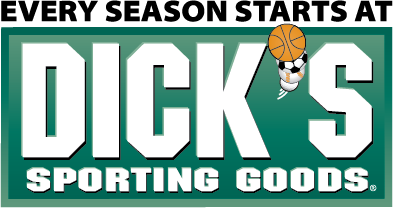 Eudora Parks and Recreation is proud to announce we have renewed our sponsorship with Dick's Sporting Goods!
From time to time, they provide us with coupons, discounts, and sports equipment for our Youth Sports leagues.
COMING SOON!
20% OFF SHOP EVENTS
March 10th – March 13th
Lawrence and Olathe Locations
Save the date!
Our partner, DICK'S Sporting Goods, is offering you a 20% off discount
throughout the store to help you gear up for the season!
Be sure to use the coupon linked below, as this is specific to our organization.
The coupon is valid in-store on the dates above
and should be shown at the register during checkout.

ONLINE COUPON

Thanks!
EPRD Mgmt.
_______________________________________________
Youth Sports Screening Provider

__________________________________________________
For more information on aquatics, registrations, or the Community Center, please
click here to go our Forms section
___________________________________________________
ALL EPRD Youth Sports and Adult Sports Schedules can be found
HERE
_____________________________________________________________________
Inclement Weather Line
For baseball, softball, soccer, flag football
Eudora: 785-542-0011
Baldwin: 785-594-1581
Wellsville: 785-594-4832
De Soto: 913-586-5285
____________________________________________________________________________________________________________